Bid Finder is a bid management solution that helps digital agencies find relevant marketing contracts in just a few clicks.
With it, you can easily access high-revenue marketing bids, and win new clients as a result.
How It Works
Semrush pulls together bid data from multiple sources, then categorizes and organizes it in a user-friendly way. The quick search returns relevant, viable contracts, and the email notification functionality ensures that you won't miss important opportunities when they are published.

With Bid Finder, you can find contract opportunities in several common marketing categories, such as:
Advertising and media buying
Graphic and motion design
Marketing strategy and consultancy
Public relations
Web design
Currently, you can find bids from the following country databases:
Belgium
Denmark
France
Germany
Italy
Netherlands
Norway
Spain
Sweden
United Kingdom
United States
Bid Finder is available as part of the Agency Growth Kit (AGK).
How to Search for Bids
1. To start discovering marketing bids, select the desired contract filters:
Topics
Location
Publication date
Deadline
Contract total value
2. Clicking on the name of the bid will bring you to the corresponding source page. There, you can review the key information about a contract (such as budget, description, and contact information).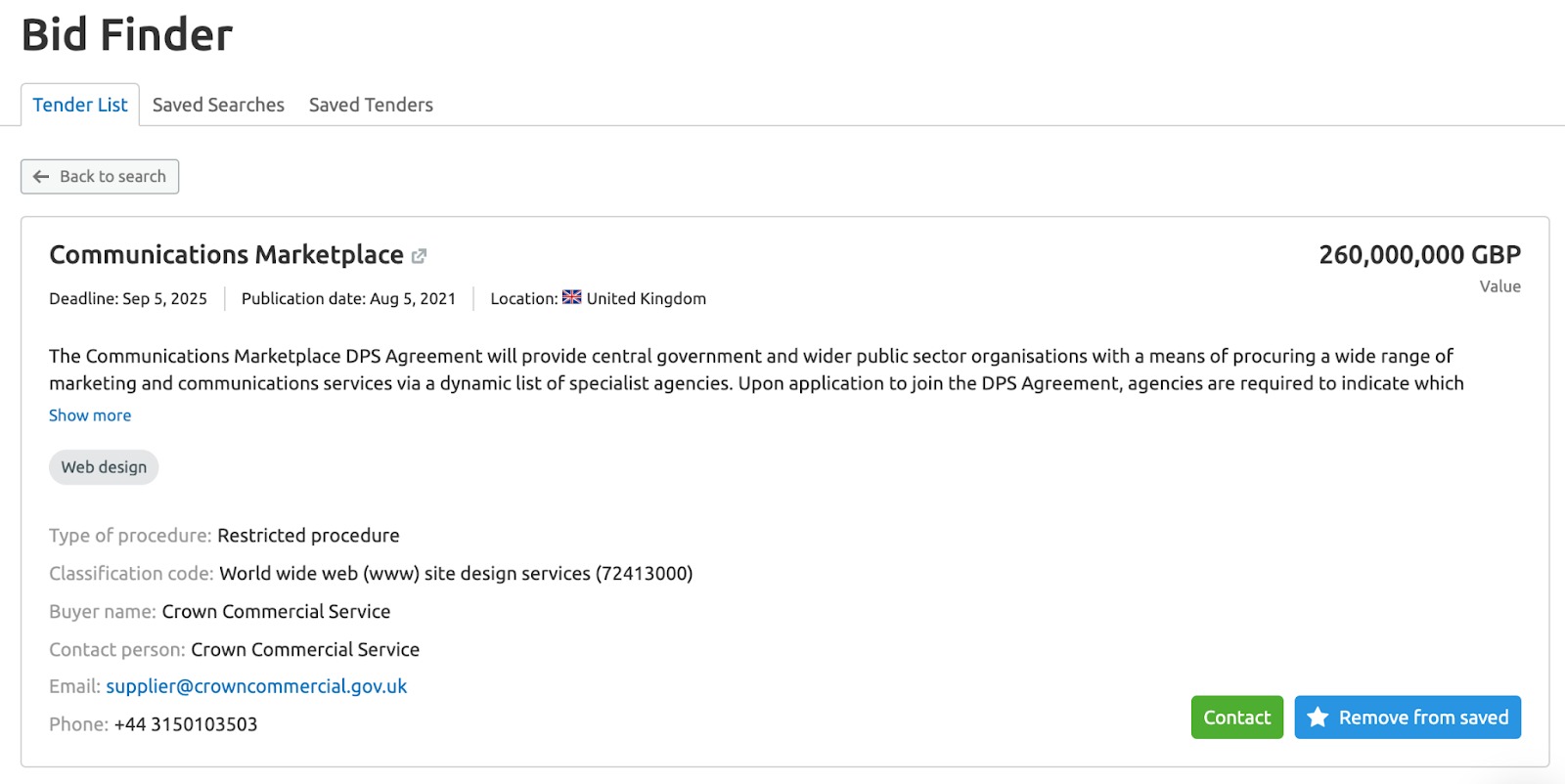 3. Save your bids and search requests for future work.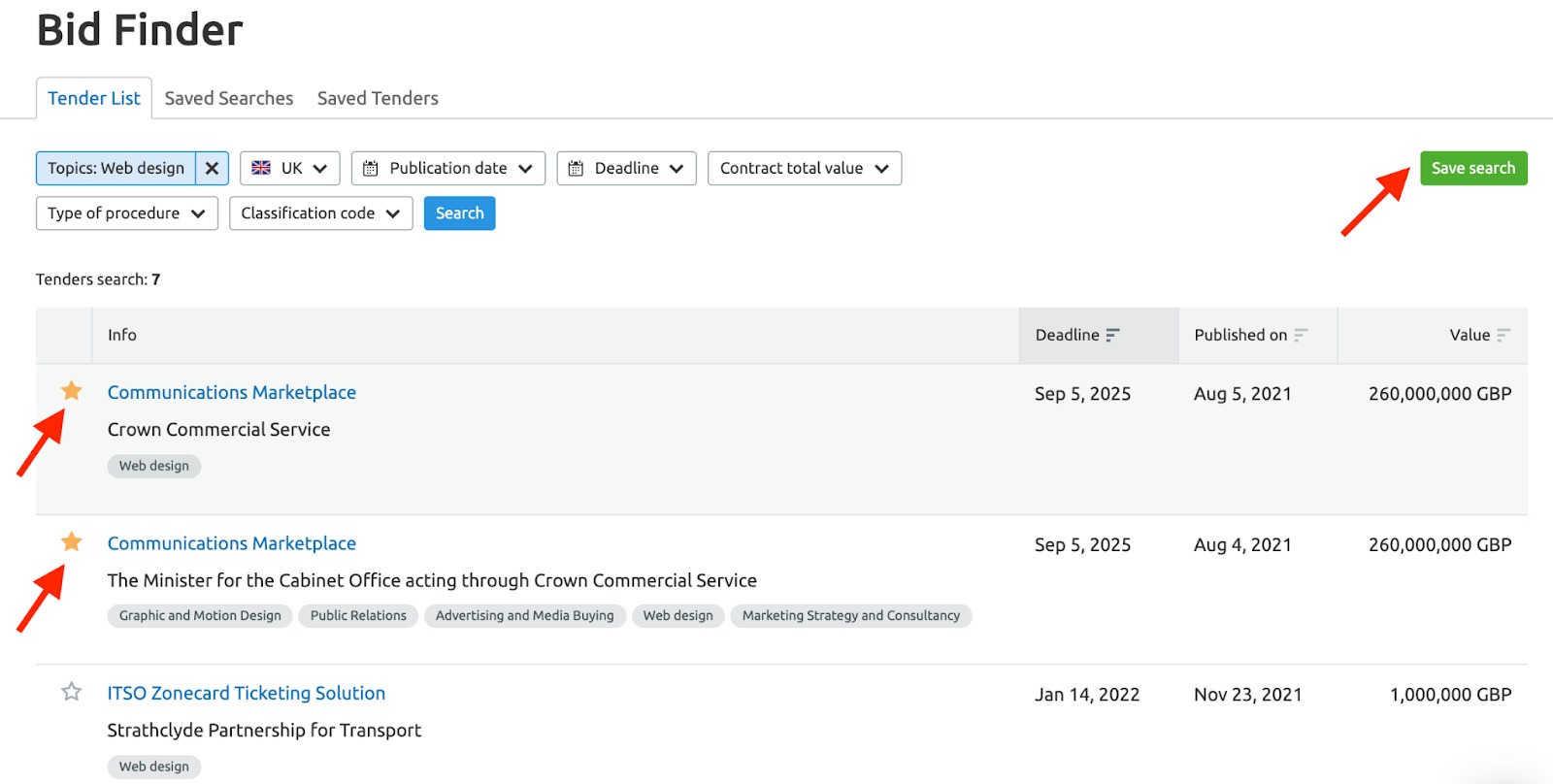 4. Set up email alerts to receive notifications each time new bids that match your search criteria are published.