What can I export from the Brand Monitoring Tool?
Question
Please note: A Guru or Business subscription is required in order to export mentions from Brand Monitoring.

There's a number of different ways to export information from a Brand Monitoring campaign, including:
1. Exporting all of your mentions (or a specific group mentions after applying filters) from the Mentions tab

2. Exporting PNG files of the graphs in the Statistics tab:
- Trend of mention volume
- Campaign comparison between different keywords you are tracking
- Daily backlinks acquired through mentions
3. Exporting a list of the Top Domains that mentioned your branded keyword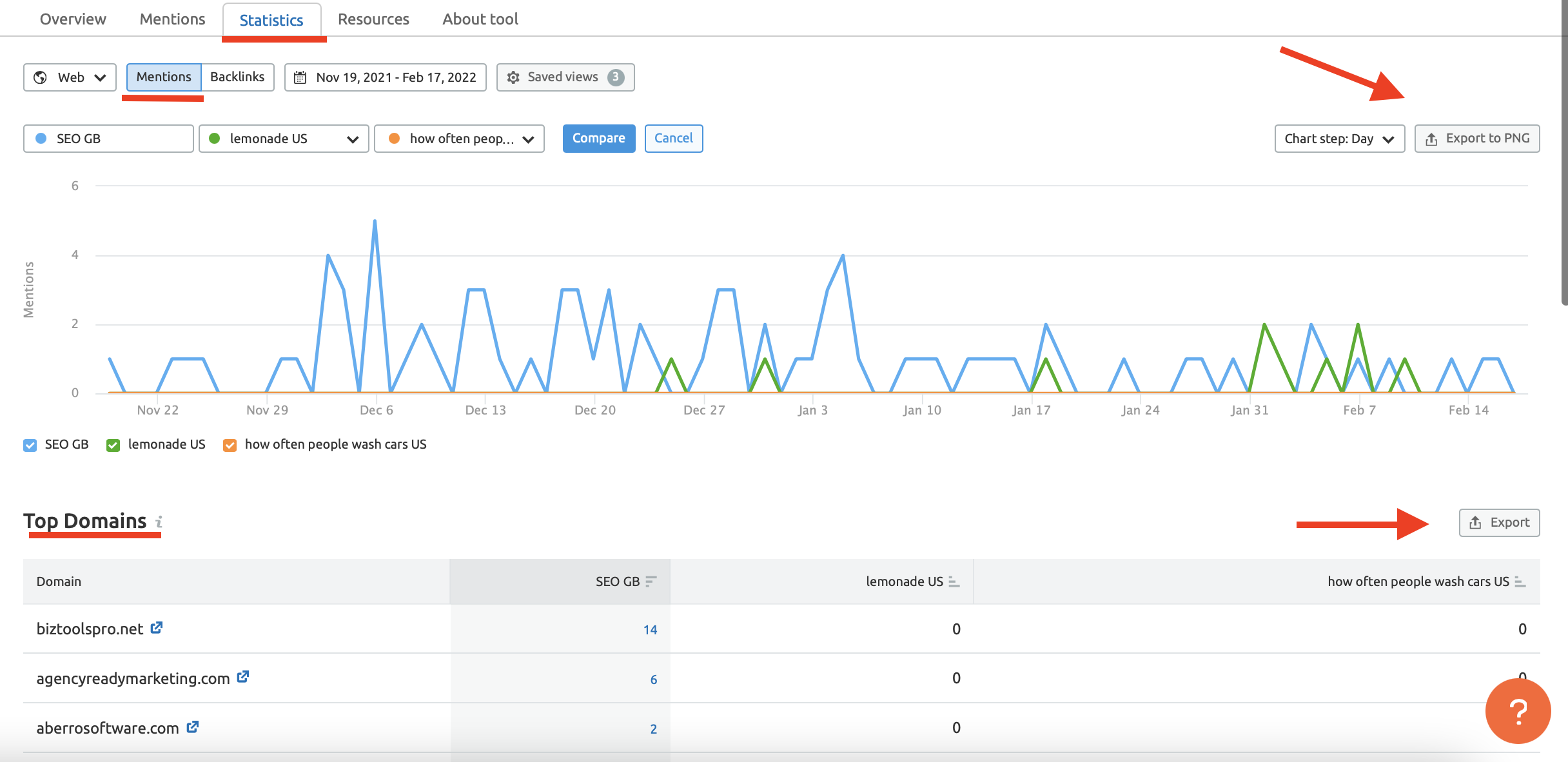 4. Exporting a list of the Top Backlinks associated with your mentions
This data will give you great insight into their brand's online presence and reputation.

5. Exporting your mentions to the Link Building Tool
Brand Monitoring is a great way to find opportunities to get backlinks from various mentions related to your website. If you see a brand mention or a target keyword without a backlink, send it to the Link Building Tool using the "Send to Link Building Tool" button. See more about this option here: Using Brand Monitoring to Build Links.