How do I add keywords to an existing Brand Monitoring campaign?
Question
To add keywords to your existing Brand Monitoring campaign, go into the settings to the right of your campaign name.
Click on edit campaign. Here you will be able to add any additional main keywords and exclude any keywords. Save these changes and your campaign will be updated with these specified changes.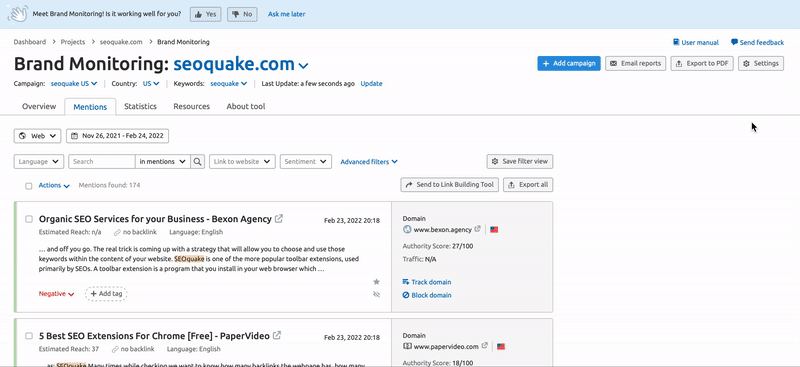 Keep in mind that when you make these changes all of your previous mentions will be reset. If you want to retain any of these old mentions you can export them into a csv file before making any changes.