How to Recover a Deleted Mention
Question
If you delete a mention from Brand Monitoring and you want to recover it, you will need to navigate to the hidden section of your mentions. To navigate there you will need to open up the advanced filters (1) option and select your hidden mentions(2).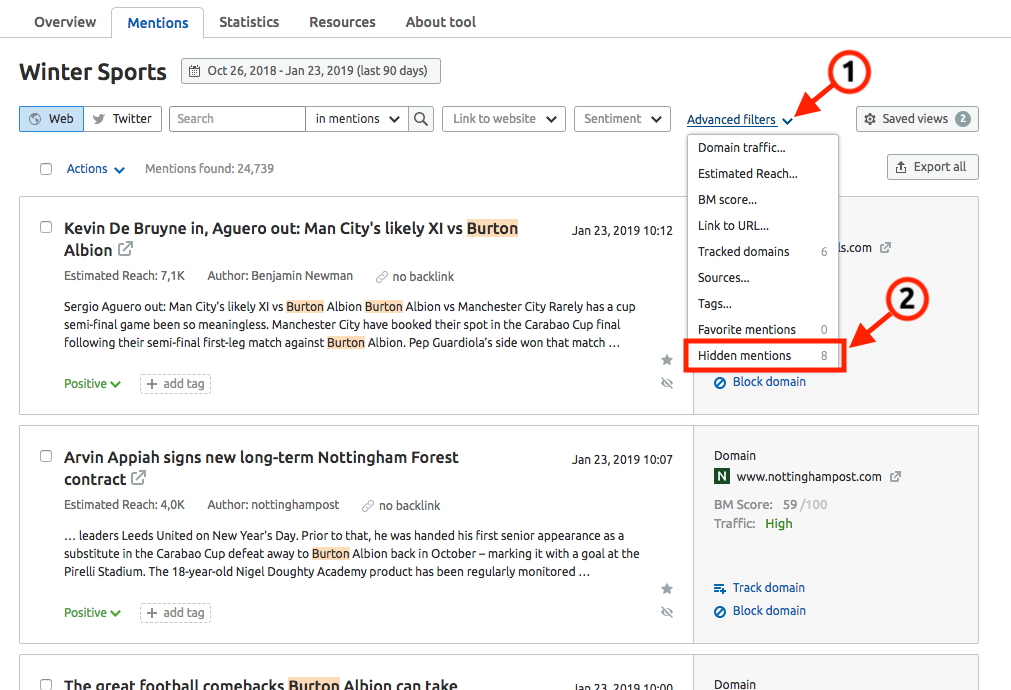 Once you're in the hidden mentions section, you can recover any of these mentions by selecting unhide. This can be done in two ways, the first way is to select the mention and under the actions, drop-down menu select unhide (3).
The second way is to select the eye icon at the bottom right (4), both of these options will automatically unhide and recover these deleted mentions.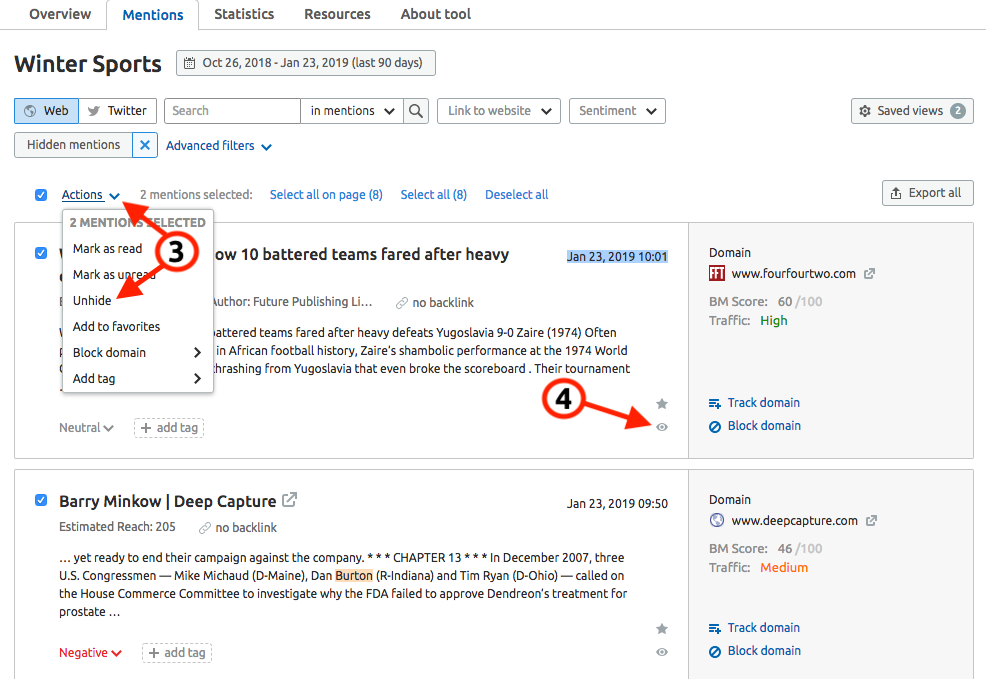 For more ways to customize your Brand Monitoring campaign, read Modifying a Brand Monitoring Campaign.