The Lead Generation Tool gives you a custom widget to place on your website that collects email addresses from website visitors in exchange for a sample website audit (a 25 page audit using our Site Audit tool). With this tool, you will be able to passively gather business leads for your online agency or service.
Create a customized widget on your website to collect leads
Gather leads as your website visitors request audits
Leads receive their audit results in an email from audit@myreports.email
Fully customize your call to action and email message to appeal to your new leads
Widget Settings
The Widget Settings tab is where you will be able to customize your widget's design and email inbox where you'll receive your leads.
This allows you to send your leads to a specific person within your company, such as a sales representative dedicated to lead nurturing, instead of using a general company email.
After entering the email you want your leads sent to, you can also change the title and copy that appears in the widget.
This puts you in full control of what CTAs are used to attract prospective customers.
For example, you can include a good call to action in the title so that you are immediately capturing the attention of a user. If you are promoting a certain deal to generate new users, change the title to advertise the deal accordingly.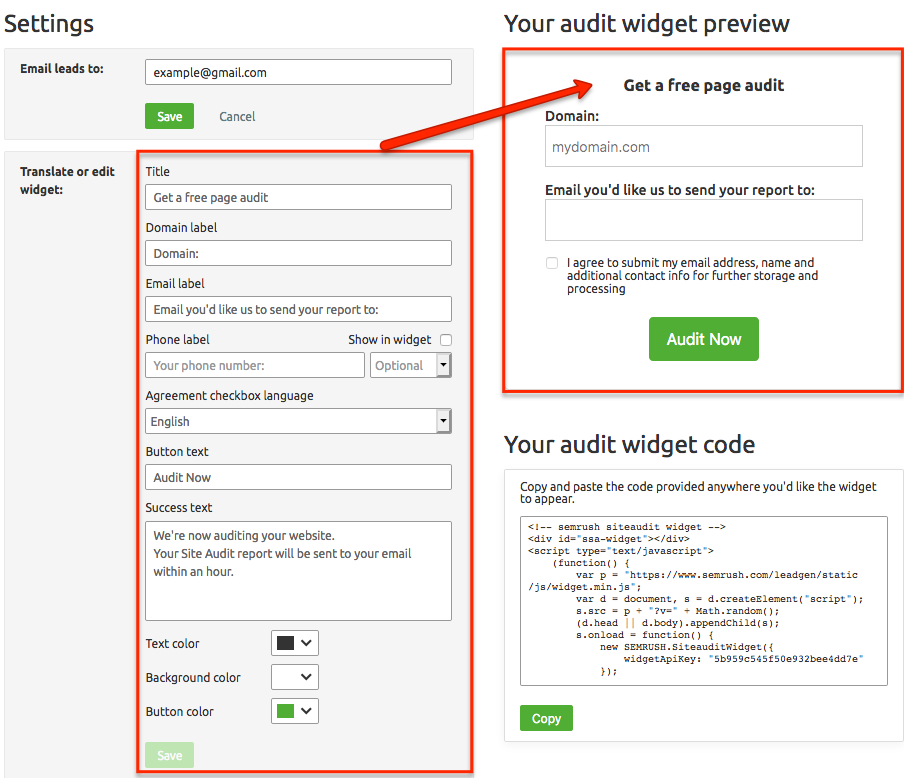 Translate or Edit Lead Email
Located just below the translate or edit widget section, you will see two text boxes for translate or edit lead email. Here is where you will be able to customize your lead welcome email to potential customers. You are given the ability to change both the subject line and body of the email to make it the most appealing to a prospective lead.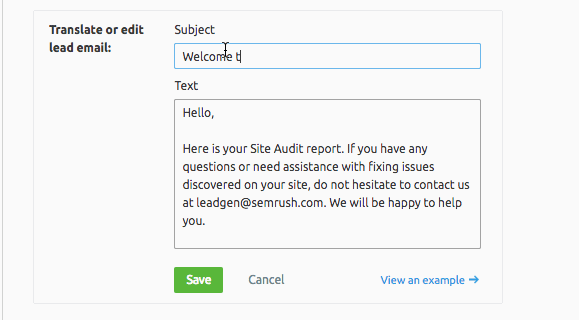 Interested in how your emailed report is going to look to users? Well, Semrush solves this problem for you by allowing you the chance to view an example of the email.
Click on the "view an example" button. Semrush will bring you to a new tab showing you the email that will automatically be sent out to a new lead.
Your Audit Widget
To the right of your settings, you will see the actual code for your audit widget. This code can be placed anywhere on your site you'd like the widget to appear. One of the best functions here is that you can preview what the widget will actually look like as you make changes. This preview works in live time so you are able to see the changes in your audit widget while simultaneously changing text and settings.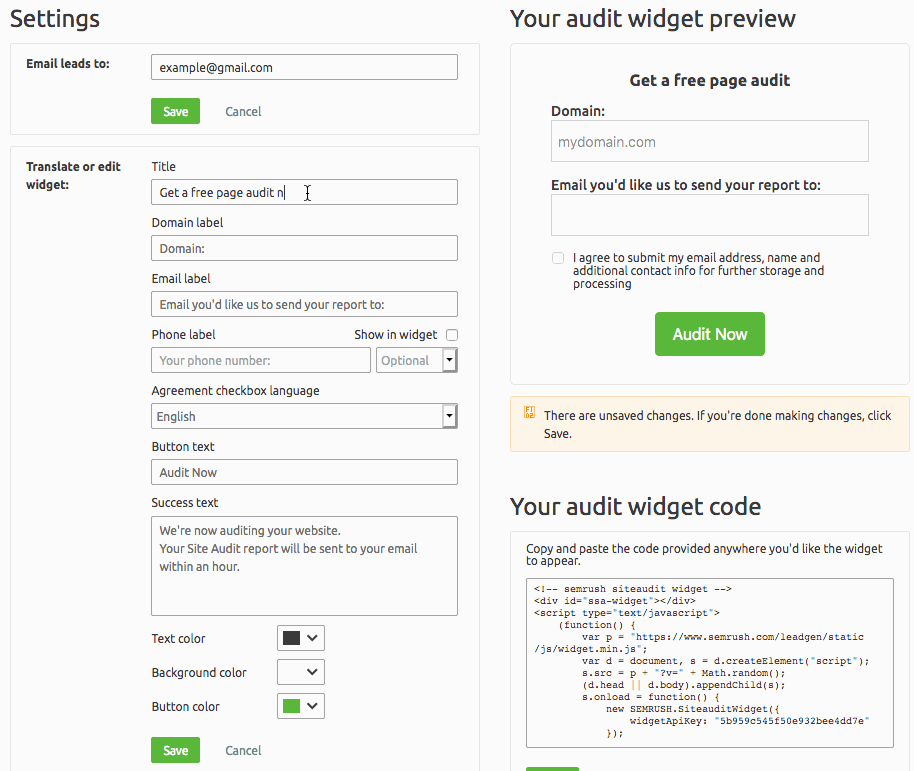 If you need to place the widget in another language other than English, use the "Agreement checkbox language" button: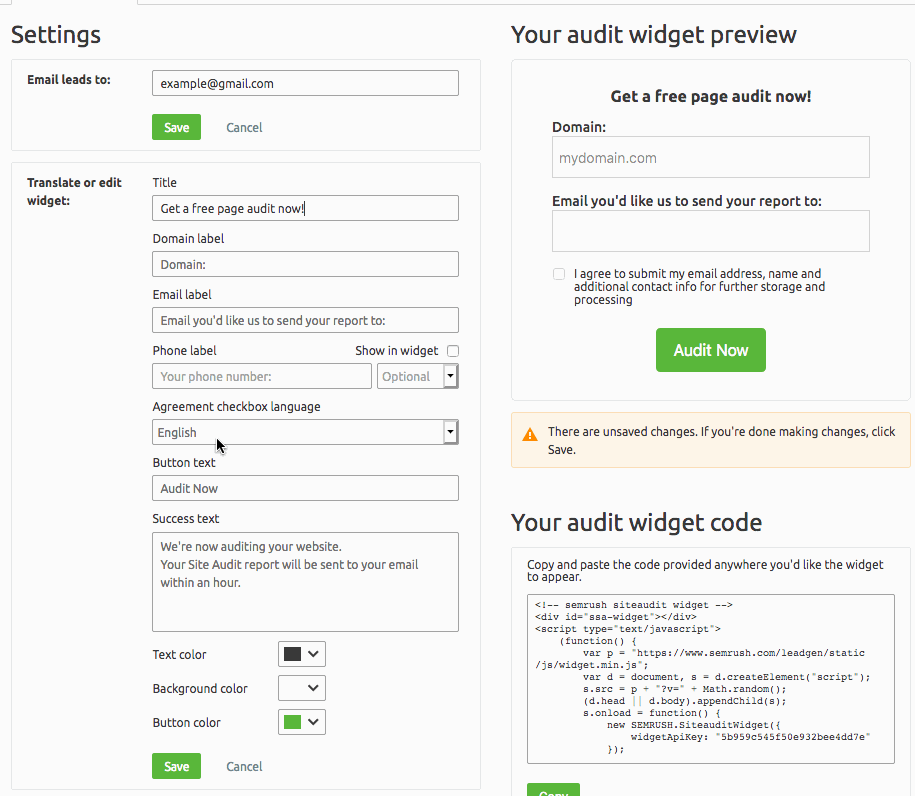 Nine languages are available at the moment: English, Spanish, German, French, Italian, Portuguese, Russian, Chinese, Danish.
Leads
After you have your widget adjusted to the settings you want, you can go ahead and place the Audit widget on your site. All leads that come through this widget will be collected in the Leads section of the Lead Generation Tool.

After clicking on the leads tab, you will be able to see all of the prospective leads that have been requested through your audit widget. In this section, you can see the lead's email, URL (from your website), and date in which the lead was entered. As an additional option, you could also receive the phone number of the lead if you select that as a required field when editing your audit widget.
If you would like to find out more about lead generation strategies for your business, check our blog post.