How do I put the Audit Widget on my site?
Question
Getting the Lead Generation audit widget on your site is easy!
Go to the

Lead Generation

tool and click on "Start generating leads"

Customize your widget design and choose the email inbox where you'll receive your leads.





Here you can change the text and the color scheme of the widget. All of your changes will appear on the widget preview in real time.
After filling out your custom fields and

saving your changes

, the Lead Generation tool will automatically write the code to place the widget on your site. This code is found just below the audit widget preview.





All you need to do is copy and paste the code provided to your site's code anywhere you'd like the widget to appear on your website.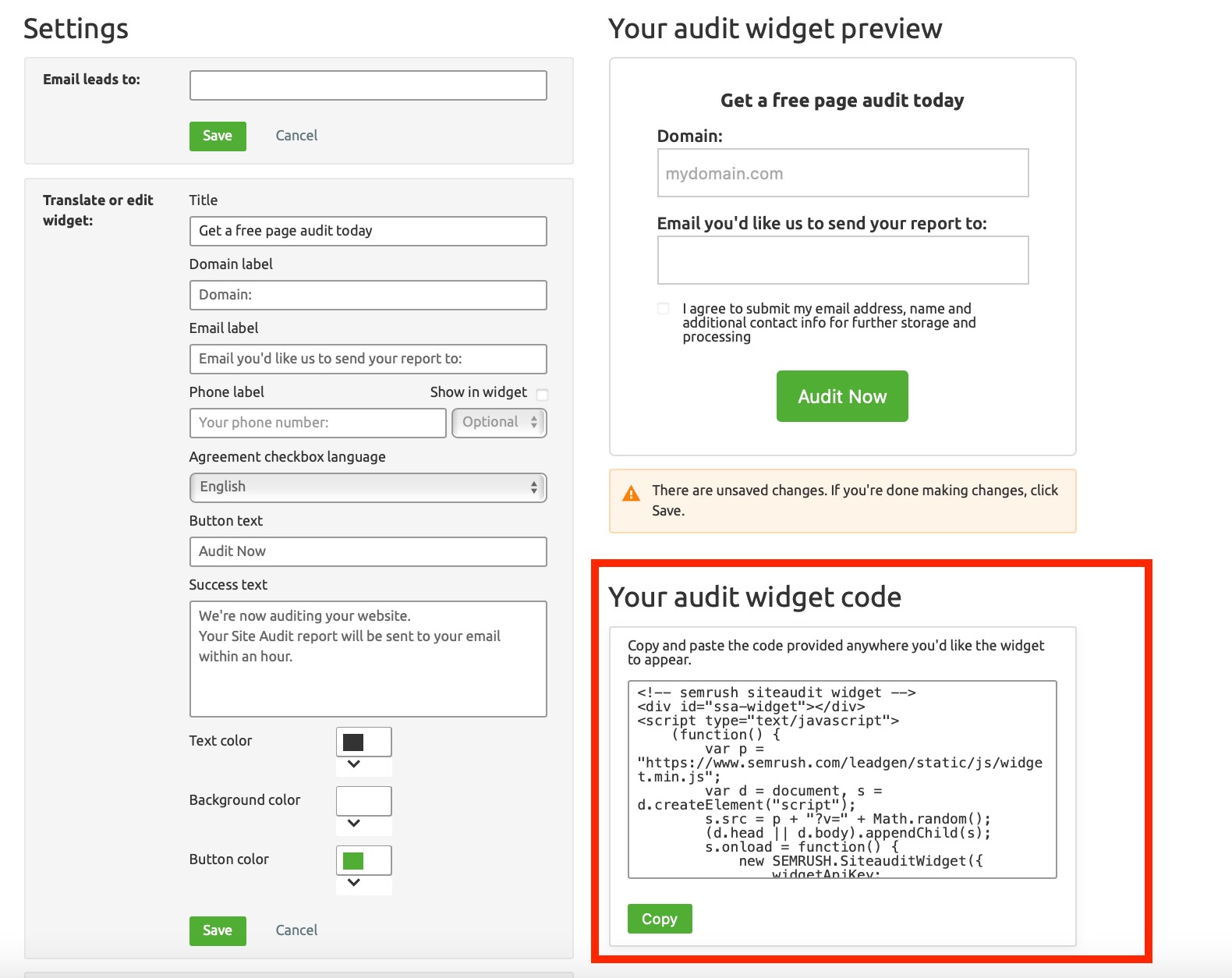 Frequently asked questions
How do I put the Audit Widget on my site?
Show more