Why can't I change the credit card information?
Question
You can change your bank card information only if you have an active recurring subscription.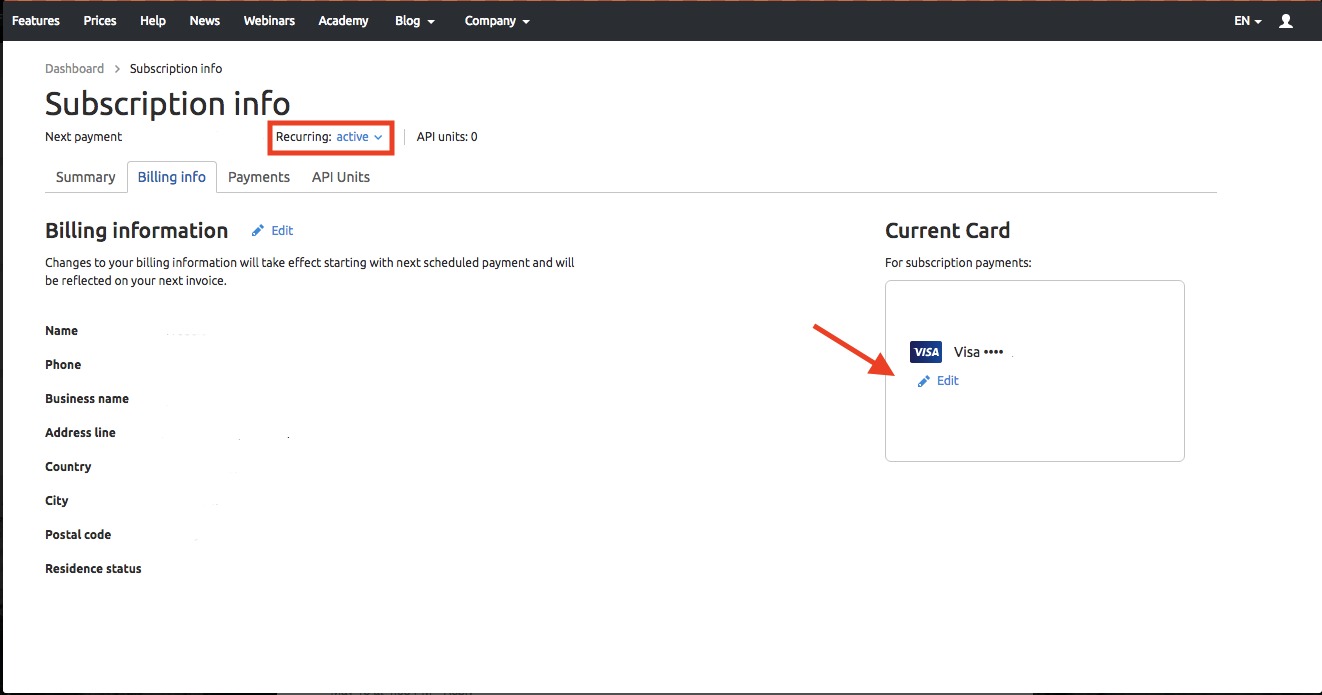 The most common reason why a user can't edit their billing information is that their recurring subscription is inactive.
It can happen when the credit card on a subscription expires and the recurring subscription expires at the end of the billing period.As a result, the button for editing credit card information on the Billing Info page will not be available.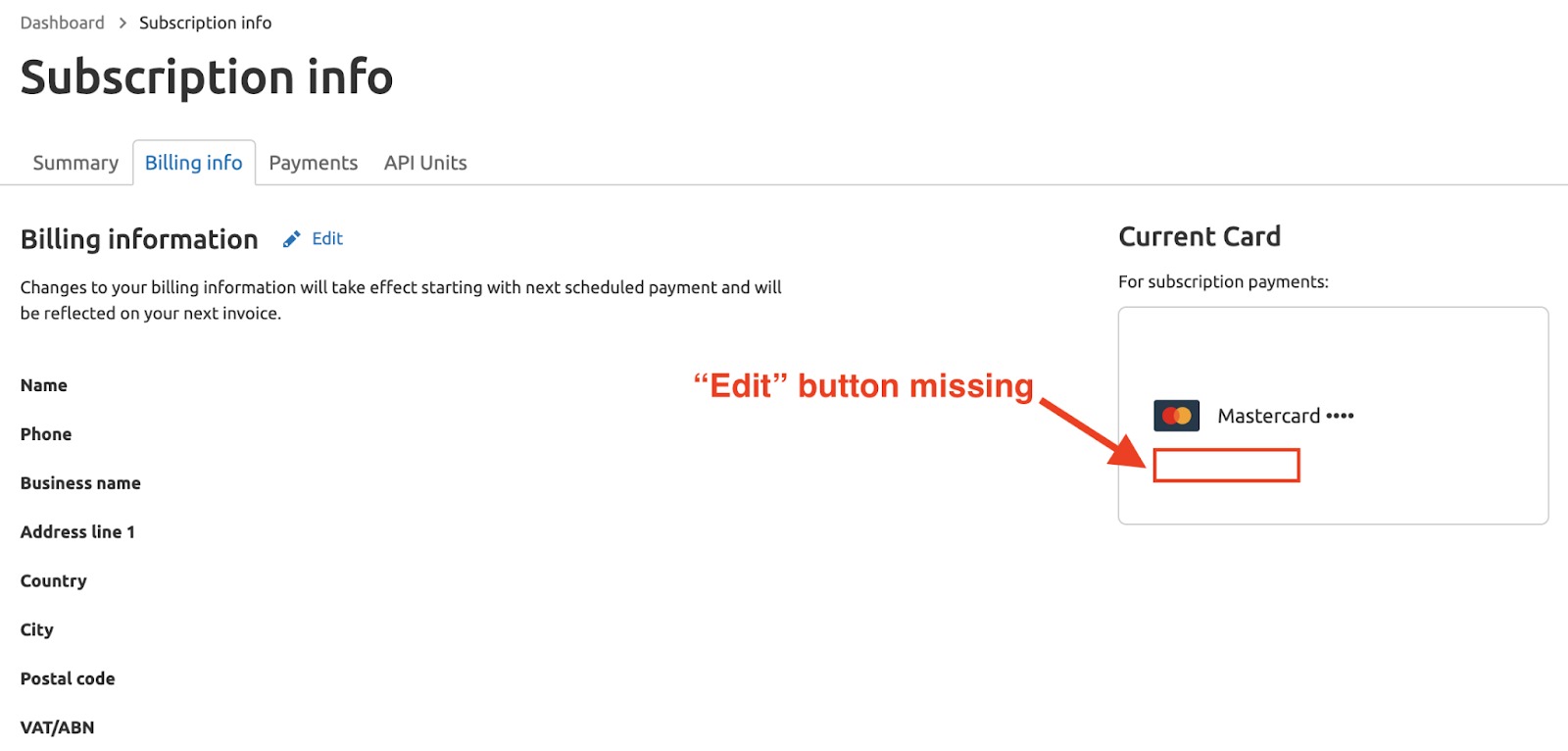 If the card on your account has expired, you need to log in to your account (it will remain active as a free level account), go to our prices page, and re-subscribe to your plan with an updated card and billing information.
As long as you re-subscribe within 30 days, your Projects and data will be saved and you can continue to use Semrush the same as before your card expired.
If you are still having issues editing your billing information, please contact our Customer Success Team via the phone number listed in the footer or via mail@semrush.com.
Frequently asked questions
Why can't I change the credit card information?
Show more