When you connect Google Analytics to Brand Monitoring you can track the referral traffic your site receives from branded mentions with backlinks.
How to Connect Google Analytics to Brand Monitoring
To Connect GA to Brand Monitoring, find the settings gear above the table in the Statistics tab.
Click on the gear icon and choose "Connect GA". If you've already connected your GA property to SEMrush, the option here will say "Show GA data."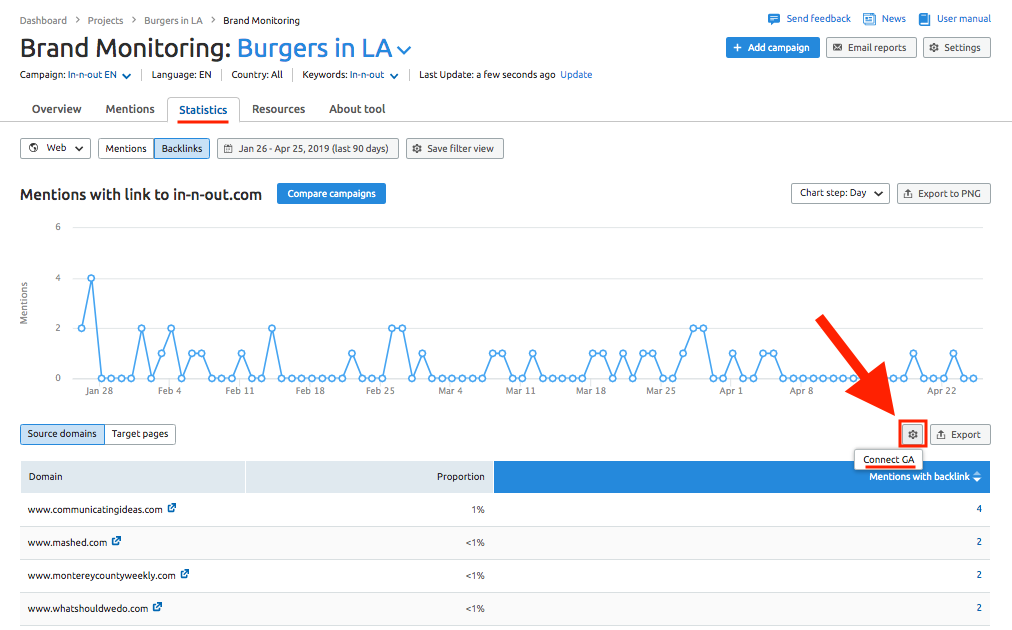 Once your Google Analytics is connected, you will be able to toggle the GA data column on and off. This new column will tell you the total referral traffic coming from each domain.
This traffic represents the sum of referral visits from every mention of your brand on that domain over the selected time frame.